Our Hymns, Our Heritage
Hymnal, Textbook & Devotional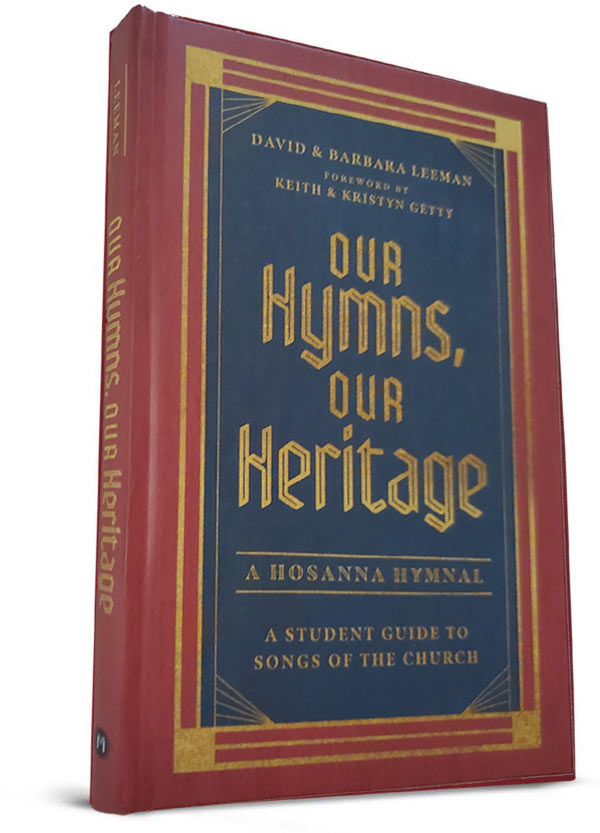 Our Hymns, Our Heritage will enable children and youth to learn and know a carefully chosen selection of 120 of our greatest hymns, ancient, historical, and modern. Most adults say the book is beneficial to them as well. "Knowing" means not only the melody and text, but the history of the author and composer. Knowing an event or story that connects to the hymn's creation is helpful. A brief devotional is also offered under the heading "As you sing this hymn", It is written to reveal some hidden truths within the hymn text.
Our heritage of Christian saints is of great importance to our discipleship. If you own a family picture album that includes photos of long-deceased relatives, you do not want to remove or destroy the pictures just because they are no longer alive. Neither should a Christian's knowledge of hymns and songs only include those who are living and modern saints.
This book includes four sections:
1. Hymns from the Church calendar year—including Christmas, Lent, Easter, and Pentecost.
2. A section of hymns on the many attributes of God
3. Hymns of our responses to God.
4. A selection of powerful African-American Spirituals, all of which are prayers.
Many people use these books for private or family worship. Additionally, they can be important for homeschooling families or for worship leaders to quickly find information for use in a worship service.
---
---
Our Hymns, Our Heritage
Spiral Bound Piano Accompaniment Book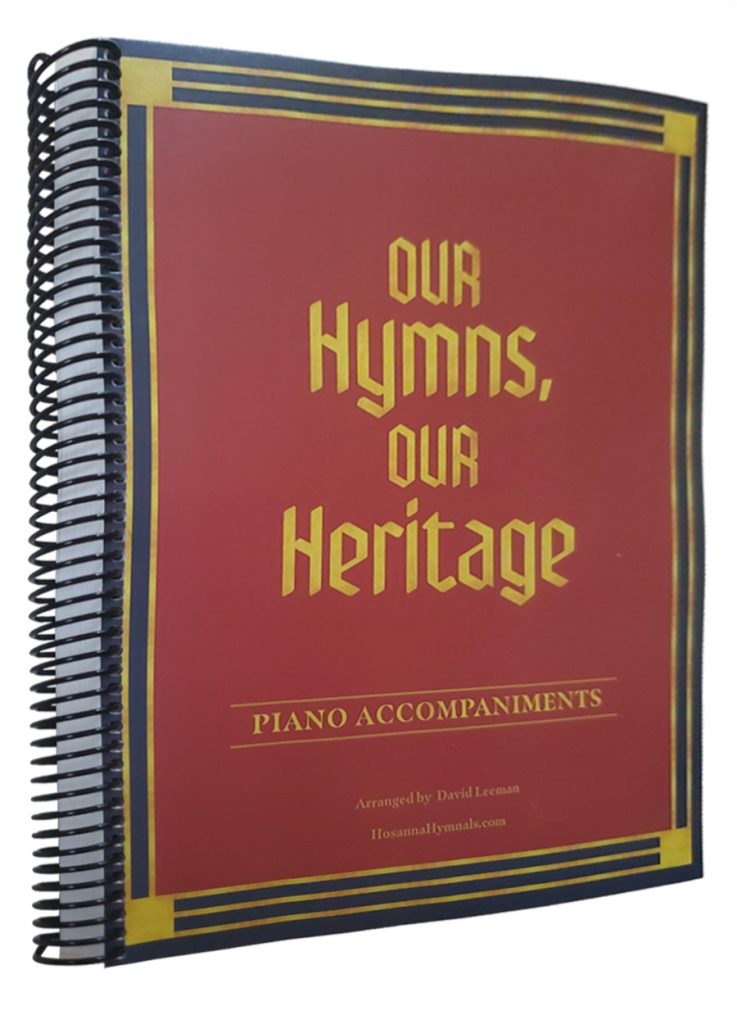 All 120 hymns arranged for singing all stanzas with creative variety according to the text.
Arrangement difficulty for the intermediate pianist in a spiral bound 9″ x 12″ book.
---
Our Hymns, Our Heritage
USB Recordings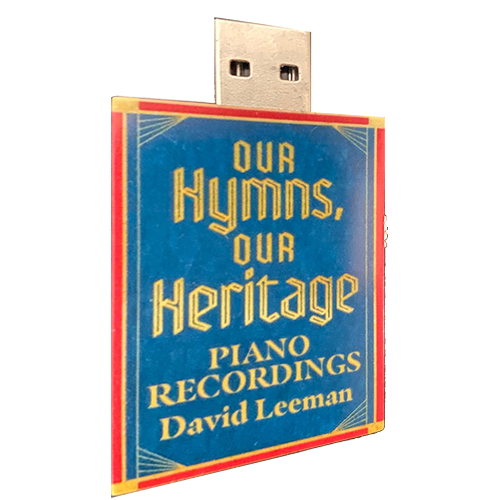 Companion USB,
Our Hymns, Our Heritage, Moody Publishing
Arrangements by David Leeman
For the Beauty of the Earth
The King of Love My Sherpard is
Just a Closer Walk with Thee
"I love that my children have grown up learning, singing, and memorizing hymns. I praise the Lord for calling and gifting David and Barbara Leeman to create and produce Hosanna, Loud Hosanna, The Student Hymnal, so that children may have their eyes turned upon Jesus. But this hymnal is a tremendous resource to help ALL ages of God's people to worship him in spirit and in truth—privately in family worship and in corporate worship. Now the beautiful accompaniment recordings enables us to sing along in our private or even public worship. What a gift! Take time to listen, sing, and learn about he God to whom ALL of these hymns point. You will be blessed!"
Mark A. Davis, Sr. Pastor
Park Cities Presbyterian Church, PCA, Dallas, TX